MEET JASON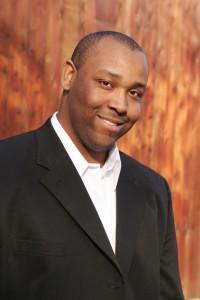 Since he began singing with his family's music group, The Meekins Family, at age four, Jason Meekins has been a talented musical force. He transitioned from singing background vocals to playing drums by the time he was nine, and he dedicated every waking moment to become more versatile in his craft. By fourteen, Jason was playing professionally, recording with local bands, and offered his first church gig at St. James Baptist Church in Austin, Texas. Jason's ability to adapt to different music environments has opened doors for him to be able to work with some of the most respected in the music business from urban gospel to country music.
In addition to playing drums, Jason sings, plays piano, and is an exceptional drum programmer and sequencer. Jason brings a professional attitude, a deep love of music, and great energy to each session and performance. This, along with his never ending musical creativity, keeps him in high demand.
Jason has been married to his lovely wife Madeline since 2005, and together they have a daughter, Myra, and a son, Jaden. Jason is passionate about living life to the fullest, building lasting friendships, and impacting lives through creating music with excellence.
---
ENDORSEMENTS
---
GEAR
drum gear
Pearl Masters Drum Kit (18″ x 22″ kick; 8″, 10″, 12″, 13″, 14″, and 16″ Toms)
Paiste Signature Reflector Cymbals (14″ hats; 16″, 17″, and 18″ crashes; 21″ ride)
Snare Drums: Ayotte, Yamaha, Pearl (sizes range from 3 1/2″ x 14″ to 6 1/2″ x 14″)
recording software
Pro Tools
Sonar 7
Producer Edition
Logic 9
audio interface/console
(2) Motu 2408 MK3 – Black Lion Audio Modification
RAMSA WRT 820 Console
microphones
(1) Shure Beta 52
(1) Audix D6
​(1) Subkick
(4) Shure Sm 57
(3) Sennheiser E 604
(3) Sennheiser MD 421
(4) Octiva MK 012 condensers
other gear
Mac Pro Tower
(2) Art Pro VLA II Dual Channel Compressor
(2) Focusrite Twin Track Pro Compressor
---
TESTIMONIALS
I had the opportunity to be able to work with Jason on my first record. When I got to the studio he had already been in touch with me about the way I wanted the drums laid out and he had come fully prepared knowing all the material. Jason was willing to work in the style that best suited my personal taste and gave a flare to the songs that I could not have imagined before hand. Jason is incredibly professional and I will be using him again without question!
Jason is a multi-talented professional who has provided only excellence in each music project I have recorded with him. His ability to connect to the artist's style and communicate these dynamics to the production team is amazing. His personal commitment to excellence and his connection to high level engineers and musicians puts his production company on track to be elite. I would not trust my music to anyone else but him.
A musical treasure, working with this phenomenon of a drummer was awesome! His rates are extremely affordable….. Jason is a joy to play with-he learns your material-interprets them with true genius!
Jason is absolutely my go-to guy for drums. I've worked with him on countless projects over the last several years. No matter what the size or scope of the project, his professional attitude and his playing are always top-notch! His rates are extremely reasonable, especially for a drummer of Jason's caliber, and you simply can't ask for a better turnaround time. What a godsend knowing that no matter where I'm located or what the project, I have access to a first-rate session pro. With Jason, there's no stress…just consistently great tracks!